Help for Victims of the Davidson County Bus Crash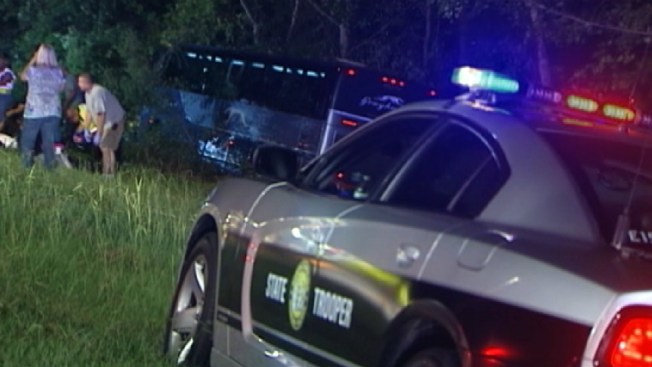 Greyhound Bus 1082 runs a regular overnight route from Atlanta to New York City. Passengers like to get on the bus, go to sleep, and wake up at their destination. But, on Tuesday, August 25, the bus route was anything but regular.  Snoozing passengers woke up to a travel nightmare.
When the bus left Charlotte at 6:50 p.m., there were 48 passengers on board. The next stop was to be Greensboro. But, the bus never arrived at its destination. At 8:30 p.m. the driver hit a large piece of metal in the road. The tire blew out and the bus spun out of control. It slid down an embankment and into the trees lining the highway.
Twenty-nine passengers were taken to area hospitals. The 19 that weren't injured waited hours for the roads to open. Then they were put on another bus to Greensboro to continue with their delayed travels.
Jon Ostroff is looking into the North Carolina bus crash. He believes victims could be eligible for significant compensation.
No one plans to be injured in a bus crash. Yet each year, hundreds of passengers have their trips interrupted by bus crashes. However, travel delays are the least of an injured bus passenger's worries.
It's hard to be injured in a strange town without family or friends. If your injury is not life threatening, you will be treated in the emergency room and told to go home and get some rest and follow-up with a doctor in the morning. But, what do you do when home is hundreds of miles away and you hurt too much to travel? What do you do if your pain makes it impossible for you to get back on the bus?
If your injury is serious enough, you will end up spending time in the hospital. The average cost of a hospital stay is over $4,000 dollars per day. During this time, you may miss work or school. Once you are released, you may need follow-up visits, physical therapy, or rehabilitation.
A bus accident is expensive!
Greyhound knows that you are worried about medical bills, missed work and lost income. They'll send a representative or insurance adjuster to speak to you. They may offer you money. It may even seem like a lot of money. But, if you take that money, you could be giving up your rights.
Were you on the Greyhound bus 1082 to New York City? Don't sign anything until you've talked to the Bus Safety Lawyers at Ostroff Injury Law. You may be giving up valuable rights.
Do you know how much you'll be spending in medical bills before you have fully recovered? Do you know how much work you'll miss? A fair offer will cover all your medical expenses, all your lost wages, any property loss, and money for your pain and suffering.
Greyhound's insurance adjusters know the true value of your case and they don't want to pay you everything your case is worth. The money they are offering you is just a fraction of what you should be paid. Greyhound is hoping you'll accept their offer instead of talking to us.
Call Our Bus Accident Hotline and Ask for a FREE Case Evaluation
Greyhound has a long history of crashes caused by reckless drivers. Last December, a Greyhound driver crashed into a North Carolina accident scene at full-speed; 12 passengers and a state trooper were injured.  In March, a Greyhound bus slammed into a tractor-trailer in Rolla, Missouri causing a 25 vehicle chain reaction crash.  And, now a driver missed a large piece of metal in the road.
The Bus Safety Lawyers at Ostroff Injury Law hold Greyhound accountable for the injuries they cause.  We have recovered millions of dollars for our injured clients. In three cases combined, our firm has obtained more than $30 million in verdicts and settlements against Greyhound for passengers injured or killed in preventable crashes.
If you were injured in the I-85 bus crash, the Bus Safety Lawyers at Ostroff Injury Law would love to hear your story. You can help us hold Greyhound accountable for yet another preventable accident. Call the I-85 Greyhound bus accident hotline at (888) 653-3636, or fill out our online contact form. An attorney will listen to your story and advise you of your legal rights. The consultation is free and there is no obligation.
The Bus Safety Lawyers at Ostroff Injury Law take all cases on a contingency basis. You don't pay us until we win your case.